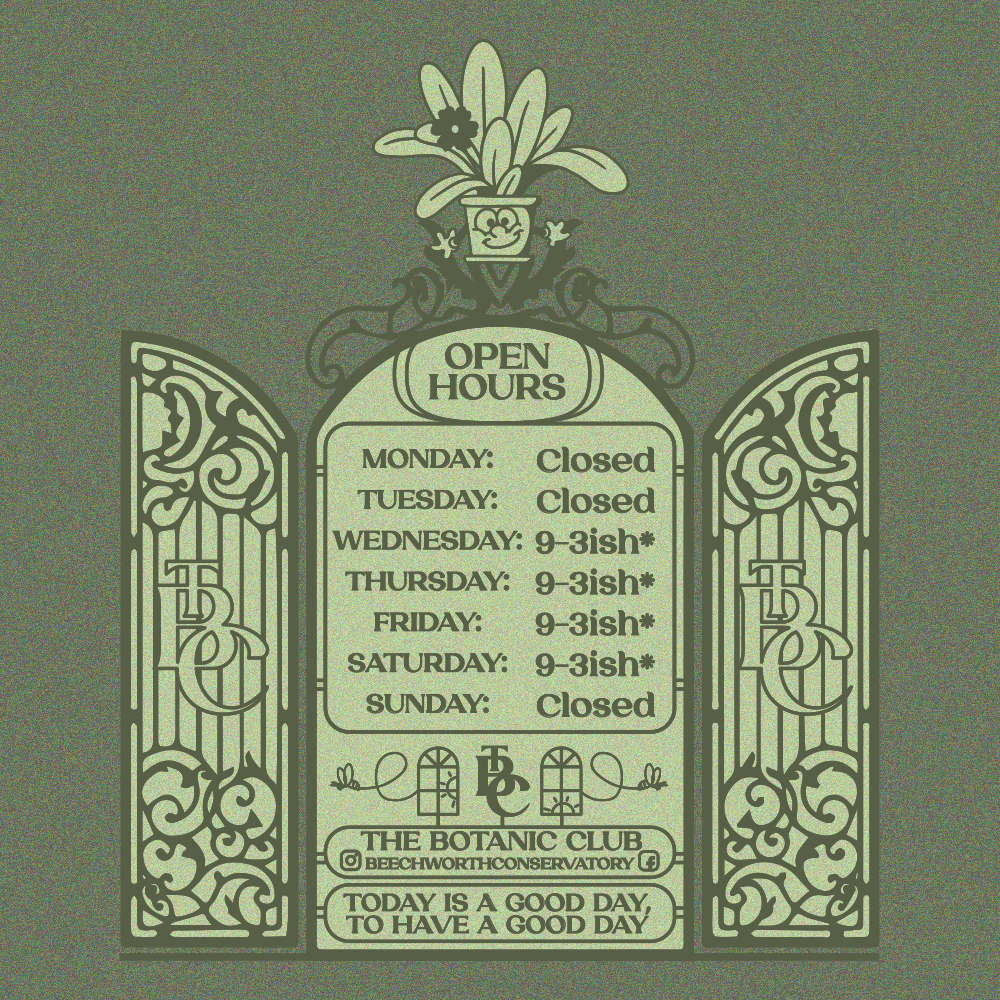 Design & Coffee
The Conservatory started as a design studio for Megan & Oliver, who were looking for a location to work from to get out of the house. After finding a home in a set of old 1850s shops, they got an espresso machine for meetings & filled the space with antique furniture & indoor plants. They opened the doors in November 2021 to share the space with the community...
Since then TBC has been proudly serving Platform 9 Coffee Roasters (roasted in Albury) with a great variety of Rujani Tea & a variety of rotating sweet treats from Frankie's & Miss Naked Cakes
Who knows what the future looks like... that's why we focus on today because...
TODAY IS A GOOD DAY,
TO HAVE A GOOD DAY!
Subscribe to our email list below to be apart of the future of TBC!
Wednesday-Saturday: 9-3ish*
*could be anytime between 2-4